We Welcome Collaboration
We are a community of faculty, undergraduates, graduate and professional students, and staff interested in connecting brain science and business. Our disciplinary roots lie not only in Wharton, but also in the Perelman School of Medicine, School of Arts and Sciences, Annenberg School of Communications, Engineering School, Veterinary School, and other schools at the University of Pennsylvania. Our community is open and diverse, and defined simply by a shared enthusiasm for understanding the roots of human behavior and translating this knowledge into new applications to improve business and society.
Our community benefits from engagement outside the University. We welcome anyone with an interest in connecting brain science and business to partner with us.
Wharton Neuroscience Initiative Student Society
The Wharton Neuroscience Initiative Student Society (WiNSS) is a student group within the Wharton Neuroscience Initiative. Student members are undergraduates, MBA students, professional and graduate students across all disciplines within Penn's campus. The common thread is an interest in the intersection of brain science and business.
WiNSS holds monthly meetings, hosts luncheons with companies, shares job opportunities, encourages involvement in research, and facilitates learning about how neuroscience and business can be connected. WiNSS also advocates for academic initiatives at the university level, such as creating a minor or a concentration in Wharton and establishing an internship program.
Join WiNSS below to receive emails about upcoming WiNSS events on campus.
WiNSS Scholars Program Articles
WiNSS Scholars Articles are written by students at the University of Pennsylvania that are members of the Wharton Neuroscience Initiative Student Society (WiNSS). The aim of these articles is to break down specific topics of interest that bring neuroscience and business challenges together. These allow WiNSS students to engage with other academics, the general public, and the business community to help increase awareness and interest in neuroscience applications for business.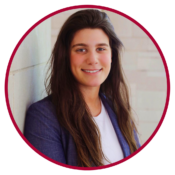 Eva Schottenstein
WiNSS President
more
Eva is a senior in the College of Arts and Sciences, majoring in English and minoring in Biological Basis of Behavior/Psychoanalytic Studies. Eva began her affiliation with the Wharton Neuroscience Initiative as the Community Spotlight Writer, later serving on the board as the Communications and Outreach Chair. As she moves into her new leadership position as President, Eva is excited to work with the rest of the WiNSS board and faculty to build on the initiative's strong foundation, while continuing to adapt to the new and constantly changing climate. In the coming school year, Eva is looking forward to expanding her education, specifically related to neuroscience and business.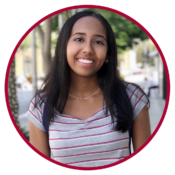 Tiffany Paul
WiNSS Vice President
more
Tiffany is a senior studying Business Analytics, Management, and Computational Biology through the LSM Program. She is passionate about mental health and the implications of neurotechnology in modern healthcare innovation. Previously, Tiffany has served as an Event Director for WiNSS. In her free time, she enjoys cycling, listening to podcasts, and sewing.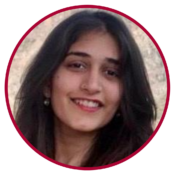 Tanya Syngle
WiNSS External Communications Coordinator
more
Tanya is a junior in Wharton, concentrating in Healthcare Management and Business Analytics. She is fascinated by the potential that neuroscience holds to transform the business world be it in design, marketing or quantitive decision making. She is excited to connect the Penn community with wonderful organizations and opportunities outside the Penn bubble. In her free time, Tanya loves to read books, go for walks and swim.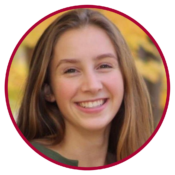 Eliza Sandler
WiNSS Academic Program and Research Coordinator
more
Eliza is a junior in the College of Arts and Sciences majoring in Cognitive Science and minoring in Hispanic Studies. She is fascinated by the intersection between neuroscience and business and is excited about the opportunity to explore these interests in greater depth. Outside of the Wharton Neuroscience Initiative Student Society, Eliza is actively involved with UnEarthed Penn Magazine and Club Lacrosse.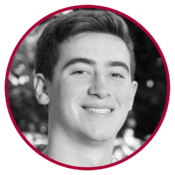 Nicholas Cohen
WiNSS BrainBiz Lunch Coordinator
more
Nicholas is a Junior at the University of Pennsylvania, studying Cognitive Neuroscience and Computer Science. He is passionate about the intersection of healthcare and technology and the ways in which Artificial Intelligence will affect the business world.  In his role on the WiNSS board, he hopes to foster interdisciplinary research and discourse on campus through engaging experiences which encompass undergraduates, graduate students, and faculty. In his free time, Nicholas enjoys watching and playing sports, playing board games with friends, and creating websites.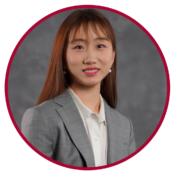 Feiyi Wang
WiNSS Scholars Program Coordinator
more
Feiyi Wang is a junior majoring in Psychology and minoring in Statistics. Feiyi is super excited about doing research and loves to learn about people. She has worked on eye-tracking and fMRI projects exploring neural basis of memory biases and numerical cognition. Currently, she is examining counterfactual thinking and choice modeling in the Computational Behavioral Science Lab. Feiyi is also a meditation practitioner and a frisbee player. As a 2019 WiNSS scholar, Feiyi looks forward to bringing new scholars a valuable experience at a challenging time.
Wharton Neuroscience Initiative Faculty Affiliates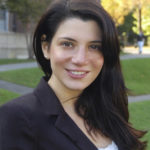 COREN APICELLA, PHD
Decision-making
Social cognition
more
Assistant Professor, Department of Psychology (School of Arts & Sciences)
My work is concerned with  understand ing the evolutionary origins of our species' social behaviors, including cooperation, competition, mating and parenting. To this end, I employ a panoply of methods and techniques from across the social and biological sciences under the broad and explanatory umbrella of evolutionary theory. I use field ethnography and the comparative method common in anthropology, experimental techniques and incentivized games employed in both psychology and economics, and hormonal and genetic assays used in biology to help limn the ways in which human social behavior and physiology manifest, develop, and interact in different environments.  The ultimate goal is to develop a comprehensive understanding of human social behavior and its origins.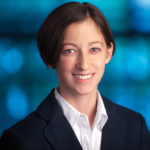 DANIELLE S. BASSETT, PHD
Cognitive control
Learning
Neuroimaging
more
Professor of Bioengineering (School of Engineering and Applied Science)
Research in my lab focuses on developing and applying tools from network science to understand large-scale brain network organization estimated from structural and functional neuroimaging data from a wide range of modalities including MRI, fMRI, ECOG, DTI, DSI, and MEG in humans. We seek to develop new mathematical methods for the principled characterization of temporally dynamic, spatially embedded, and multiscale networked systems, with the goal of predicting system behavior and designing perturbations to affect a specific outcome. In applications to neuroimaging data, we develop analytic tools to probe the hard-wired pathways and transient communication patterns inside of the brain in an effort to identify organizational principles, to develop novel diagnostics of disease, and to design personalized therapeutics for rehabilitation and treatment of brain injury, neurological disease, and psychiatric disorders. A large portion of our current work focuses on characterizing the functional connectome structure of the human brain during adaptation and learning, and for this purpose we have pioneered the use of dynamic network theory and methodological techniques.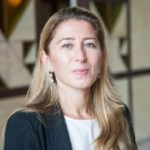 NAZLI BHATIA, PHD
Decision-making
Social influence
more
Senior Research Fellow, Psychology (School of Arts & Sciences) and Lecturer, Legal Studies & Business Ethics (The Wharton School)
The overarching goal of my research is to better understand the powerful role words can play in a variety of interpersonal contexts. The main domain I explore this question is negotiation, where I study rhetorical strategies, that is, the different ways in which proposals, offers and concessions can be presented to influence the negotiation process and outcome. Though past research has mostly treated the bargaining process as an exchange of numbers, my work finds that the way in which offers are communicated critically influence interpersonal and economic outcomes in negotiation. In a related and more recent line of research, I explore the divergent effects of the same communication strategies when enacted by women as opposed to men. I examine this question as it relates to assertive bargaining strategies as well as the provision of apologies in organizational life.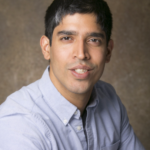 SUDEEP BHATIA, PHD
Decision-making
Cognition
more
Assistant Professor, Department of Psychology (School of Arts & Sciences)
I study the cognitive basis of preferential choice. I am particularly interested in understanding how people learn, represent, retrieve and aggregate information about the choice alternatives available to them, and how this information affects their final decisions.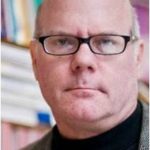 COLIN CAMERER, PHD
Behavioral and experimental economics
Decision-making
more
Distinguished Senior Fellow, Wharton Neuroscience Initiative
Colin Camerer is a pioneer in behavioral economics and in neuroeconomics. He is interested in how psychological forces and their deeper neuroscientific foundations influence economic decisions involving individuals and markets. In his research, he uses experiments to better understand how individuals and markets function, neuroscience to gain insight into the neuroscientific drivers for decision making and behavior, and game theory. For example, he's exploring why price bubbles form, when they crash, and how people value immediate and future rewards and costs—especially those that create temptation. He wants to understand strategic situations such as when other people's choices affect an individual and how someone anticipates what others will do.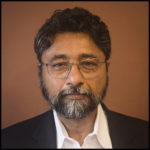 ANJAN CHATTERJEE, MD
Language and Communication
Neuroaesthetics
Neuroethics
more
Professor of Neurology, Psychology, and Architecture; Director, Penn Center for Neuroaesthetics
Language and communication:
Metaphors and the use of figurative language are fundamental to how humans think. Metaphors allow us to be creative and frame new ideas with help from old knowledge. We study the neural bases of metaphor processing, how metaphors change over time and how they help learning and communication.
Neuroaesthetics:
We study the biological bases of our response to beauty and art. Despite not being utilitarian in an obvious way, aesthetic concerns deeply affect our decisions. What is the nature of aesthetic value and how does it differ from other kinds of valuation?
Neuroethics:
The applications of neuroscience are extending beyond the bedside to society more broadly. In many instances, such as in the use of cognitive and mood enhancers, neurotechnologies raise deep ethical concerns. We are engaged in discussions of the promise and perils of such applications.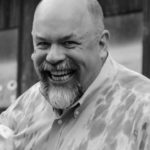 PRESTON CLINE, EdD
Decision making under temporally constrained environments
Improved Learning Methodologies
Mission Critical Team Assessment and Selection
more
Senior Fellow, Wharton Center for Leadership and Change Management (The Wharton School) 
Dr. Cline is also the Co-Founder and Director of Research and Education at the Mission Critical Team Institute (https://missioncti.com).
My focus is on the training and education of mission critical teams: small (4-12 agents), integrated groups of indigenously trained and educated experts that leverage tools and technology to resolve complex adaptive problems in an immersive, but constrained (five minutes or less), temporal environments, where the consequence of failure can be catastrophic.
I focus on the intersection of the theoretical and the applied with an emphasis on what will actually work "on Monday."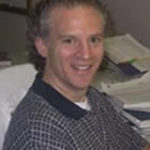 YALE COHEN, PHD
Decision-making
Social cognition
more
Professor, Department of Otorhinolaryngology (Perelman School of Medicine)
Dr. Cohen's research program is devoted to studying the neural basis of hearing and sound perception. To be heard and understood, the brain must transform an incoming acoustic waveform into a perceptual representation. This perceptual representation is interpreted by a deliberative process that converts the incoming sensory evidence (i.e., the acoustic waveform) into an "auditory decision." Did I hear the stimulus? From whom did it come? What does it tell me? How can I use this information to plan an action?
Dr. Cohen's research examines how the brain combines sensory, motor, and
cognitive cues to form internal computational models of the
external world. Specifically, Dr. Cohen's research program focuses on
understanding the representation of auditory information in the
cortex, how auditory information is integrated with cognitive
processes, such as attention, decision making, motor planning, or memory, and how auditory and visual information is combined to form unified sensory
percepts.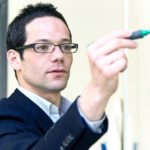 DAVID DILLENBERGER, PHD
Decision-making under risk and uncertainty
Social preferences
Time preferences
more
Associate Professor, Department of Economics (School of Arts & Sciences)
I study theoretical models of decision making under risk and uncertainty, the interaction between time and risk preferences, and social preferences. I bring the "revealed preferences" side of the behavioral patterns identified in experimental and neuroscience data.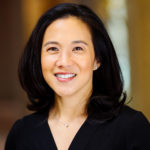 ANGELA DUCKWORTH, PHD
Cognition
Decision-making
Growth mindset
more
Rosa Lee and Egbert Chang Professor of Psychology (School of Arts & Sciences and the Wharton School)
Angela is the Founder and CEO of Character Lab, a nonprofit whose mission is to advance the science and practice of character development. She is also the Christopher H. Browne Distinguished Professor of Psychology at the University of Pennsylvania.
Angela studies grit and self-control, two attributes that are distinct from IQ and yet powerfully predict success and well-being. Previously, Angela founded a summer school for low-income children that was profiled as a Harvard Kennedy School case study and, in 2012, celebrated its twentieth anniversary. She has also been a McKinsey management consultant and a math and science teacher. Angela completed her undergraduate degree in Advanced Studies Neurobiology at Harvard, an MSc in Neuroscience from Oxford University, and a PhD in Psychology at the University of Pennsylvania.
Angela's first book, Grit: The Power of Passion and Perseverance, debuted May 3, 2016 as an immediate New York Times best seller.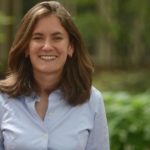 EMILY FALK, PHD
Social influence, health, and neuroscience
Consumer behavior
Social cognition and value
more
Associate Professor at the Annenberg School for Communication
My laboratory employs a variety of methods drawn from communication science, neuroscience and psychology, traversing levels of analysis from individual behavior, to diffusion in group and population level media effects. In particular, we are interested in predicting behavior change following exposure to persuasive messages and in understanding what makes successful ideas spread (e.g. through social networks, through cultures). We are also interested in developing methods to predict the efficacy of persuasive communication at the population level. Much of my research focuses on health communication, including recent work exploring neural predictors of increased sunscreen use, physical activity, smoking reduction, and linking neural responses to health messages to population level behavioral outcomes; other areas of interest include political communication, cross-cultural communication, and the spread of culture, social norms and sticky ideas.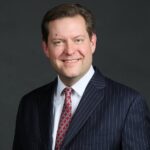 CHRIS GECZY, PHD
Decision making
Behavioral modeling
Psychometrics
more
Adjunct Professor of Finance; Academic Director, Wharton Wealth Management Initiative; Academic Director, Jacobs Levy Equity Management Center for Quantitative Financial Research
Dr. Geczy has been looking at the relationship between personality, mood and attitude toward risk (and decision making under uncertainty), and risk tolerance assessment.
Dr. Geczy's current research focuses on various topics including multifactor models, wealth management, risk management, asset allocation, the performance of managed funds including hedge funds, venture capital and private equity as well as other alternatives, Impact Investing and ESG incorporation in funds and portfolios, and various aspects of equity lending and short-selling. His work has appeared in numerous books and scholarly journals including the Journal of Finance, Journal of Financial Economics, Journal of Portfolio Management, The Society for Industrial and Organizational Psychology and the Journal of Political Economy. In 2018, Dr. Geczy and co-authors won the Investment for Impact Prize of the Center for Responsible Business at the University of California, Berkeley's Haas School of Business for their research paper "Contracts With (Social) Benefits: The Implementation of Impact Investing."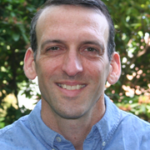 JOSHUA GOLD, PHD
Decision-making
Perception
more
Professor of Neuroscience (Perelman School of Medicine); Chair of the Neuroscience Graduate Group
My laboratory studies the neural mechanisms of learning and decision-making, with a particular emphasis on interactions between arousal and cognitive systems. Our experimental approaches include psychophysics and non-invasive measures of arousal (e.g., pupillometry) in humans, and psychophysics, neural recordings, and measures of arousal in non-human primates. In addition, we use computational modeling and theory to better understand the specific computations that arousal-modulated neural circuits perform to give rise to complex, adaptive decision-making behaviors.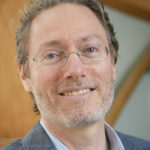 JAY GOTTFRIED, MD, PHD
Perception
Emotions
The uncanny sense of smell
more
Arthur H. Rubenstein University Professor of Neurology (Perelman School of Medicine) and Psychology (School of Arts & Sciences) 
Our work focuses on the perceptual and neurobiological underpinnings of the human sense of smell. In virtually all animals — including human animals — odors are a fundamental motivator of behavior, even when these odors are outside of conscious awareness. Decisions about what to eat, what to avoid, whom to mate, and whom to trust are often guided by smell, The fact that an odor at the nose is only two synapses away from key limbic brain structures that control memory, emotion, and decision-making highlights the critical importance of this often-neglected sense. Our research is strongly informed by sensory ecological and ethological themes and principles, using the olfactory sense as a potent model system for illuminating core human behaviors.
Our research has been supported by The National Institutes of Health, The Brain Research Foundation, NARSAD, and a Physician-Scientist Fellowship from the Howard Hughes Medical Institute. and has been featured in the New York Times, the Washington Post, the Chicago Tribune, WGN TV, ABC News, CNN, Reuters, New Scientist, BBC News, BBC World Service Radio, National Public Radio (NPR), and Chicago Public Radio.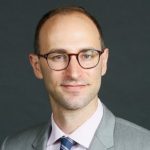 ETAN GREEN, PHD
Decision-making
Belief formation
more
Assistant Professor, Operations, Information & Decisions (The Wharton School)
I study expert judgment and decision making using field data. More information can be found at my personal website: etangreen.com.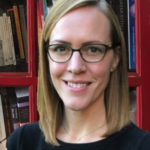 ANNA JENKINS, PHD
Social cognition and decision-making
Prosocial behavior
Cognitive neuroscience
more
Assistant Professor of Psychology (School of Arts & Sciences)
My research integrates approaches from psychology, neuroscience, and economics to understand the psychological and neural processes underlying human social cognition and decision-making and how those processes guide behavior.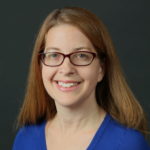 ELIZABETH JOHNSON, PHD
Vision
Social cognition
Visual marketing
more
Senior Fellow, Wharton Neuroscience Initiative (The Wharton School)
My research focuses on vision and visual behavior, spanning from physiological approaches in animal models in the retina and early visual cortex to using eye tracking to investigate how human observers look and navigate through the world, how these processes unfold over time and with experience, and the role of social cognition and decision-making in these processes.  I have a long-time interest in how our perception of visual art informs how we see.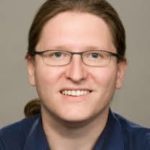 JOE KABLE, PHD
Decision-making
Individual differences
Neural mechanisms of choice
more
Baird Term Professor, Department of Psychology (School of Arts & Sciences)
Research in the Kable Lab seeks to understand how people make decisions, and to trace out the psychological and neural mechanisms of choice. We employ an interdisciplinary approach to tackle these questions, drawing on methods and ideas from social and cognitive neuroscience, experimental economics, and personality psychology. We aim to draw links across these different levels of analysis, and to build explanations of decision-making that account for both people's choices and the neural mechanisms underlying those choices.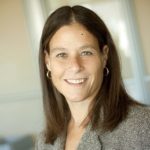 BARBARA E. KAHN, PHD
Visual design in marketing
Variety and Assortments
Attention and Perceptions
more
Patty and Jay H. Baker Professor, Department of Marketing (Wharton School)
Professor Kahn's research focuses on consumer and patient decision-making, retailing, variety-seeking behavior, product assortment, and design. In particular, she has studied how attention and perceptual fluency influences consumers' judgments and choices with regard to packaging design and the perceived variety of an assortment.
She recently published Global Brand Power: Leveraging Branding for Long-Term Growth, and The Shopping Revolution: How Successful Retailers Win Customers in an Era of Endless Disruption, both with Wharton Digital Press.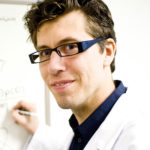 KONRAD KORDING, PHD
Neuroeconomics
Causal inference from observational data
Machine learning
more
Professor, Department of Bioengineering (School of Engineering and Applied Science)
My work is at the intersection of neuroscience and data science. I have long used approaches from economics to quantify how the nervous system works. More recently, I have been very interested in the role of causality in neuroscience and medicine.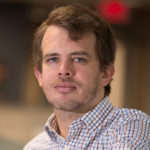 JOHN MCCOY, PHD
Computational cognitive science
Judgment and decision-making
Crowd wisdom
more
Assistant Professor, Department of Marketing (The Wharton School)
My research deals with the processes underlying human judgment and decision making, and applying our knowledge of such processes to problems in marketing. Methodologically, I use a combination of behavioral experiments and computational modeling, drawing on ideas and techniques from psychology, economics, marketing, Bayesian statistics, and computer science. Much of my current work deals with better ways to aggregate judgments from multiple individuals, including in situations where the majority may be wrong and the truth may be unverifiable.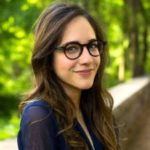 SHIRI MELUMAD, PHD
Mobile consumer behavior
Digital and social media marketing
Emotions
more
Assistant Professor, Department of Marketing (The Wharton School)
My research focuses on mobile consumer behavior, digital and social media marketing, and the role of affect in consumer psychology. My most recent research examines the distinct psychological implications of smartphone use, including how use of the device changes the consumption and generation of online content as well as consumers' emotional and physiological reactions to smartphones and other digital devices.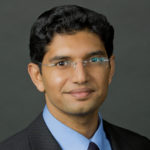 ANOOP MENON, PHD
Decision-making
Emotions
Machine learning
more
Assistant Professor, Department of Management (The Wharton School)
My research explores how cognitive processes, namely the mental processes by which individuals interpret situations, and acquire and process information, drive strategic decision-making and strategic interactions. Be it at crucial decision making points such as mergers and acquisitions or expansions, during periods of strategic innovation and change, or when competing with other firms, differences across strategic leaders in these cognitive processes can lead to significant performance differences across the firms. My research investigates some of the ways in which these processes can vary across decision makers, and how these differences affect performance. I use concepts and theories from cognitive neuroscience in order to do this. Finally, I also do machine learning research applying computational neural network models to questions of innovation and strategic decision making.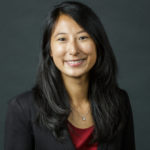 ALICE MOON, PHD
Judgment and decision-making
Consumer behavior
more
Assistant Professor, Department of Operations, Information, and Decisions (The Wharton School)
My research broadly focuses on the potential of seemingly small changes in framing or perspective to significantly impact judgments and decisions that consumers make in their everyday lives. Some recent research focuses on: (a) how question framing influences what we infer about consumer preference (particularly under risk and uncertainty), (b) how choice framing influences perceptions of product customization, and (c) how framing of charitable requests affects rates of helping behavior.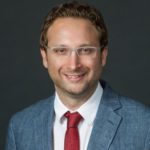 GIDEON NAVE, PHD
Judgment and decision-making
Consumer neuroscience
Computational modeling
more
Assistant Professor, Department of Marketing (The Wharton School)
My research uses a medley of quantitative and experimental methods from the fields of Computational Neuroscience, Cognitive Psychology, Game Theory and Machine Learning for reverse-engineering the decision-making process in humans.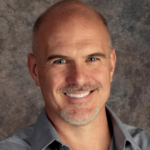 MICHAEL PLATT, PHD
Decision-making
Individual differences and behavior genetics
Social cognition
more
James S. Riepe University Professor, Department of Neuroscience (Perelman School of Medicine), Department of Marketing (The Wharton School), Department of Psychology (School of Arts & Sciences)
Our lab tries to understand how the brain makes decisions. We are particularly interested in the biological mechanisms that allow people and other animals to make decisions when the environment is ambiguous or complicated by the presence of other individuals. We use a broad array of techniques, including single neuron recordings, microstimulation, neuropharmacology, eye tracking, brain imaging, and genomics to answer these questions. Our work is motivated by ethology, evolutionary biology, and economics, with a focus on how specific features of the physical and social environment have shaped the biological mechanisms that mediate decisions. We are particularly interested in why different people make different kinds of decisions. And we are also keen to know why people sometimes make very similar, and sometimes make very different, decisions than other animals do. The National Institutes of Health, the Klingenstein Foundation, the Sloan Foundation, the McDonnell Foundation, the EJLB Foundation, Autism Speaks, the Simons Foundation, the Davis Foundation for Eating Disorders Research, and the Department of Defense have supported our work. Our research has been featured in the New York Times, New York Times Magazine, Washington Post, Wall Street Journal, Newsweek, and National Geographic, as well as on ABC's Good Morning America, ABC's Boston Legal, NPR, CBC, BBC, and MTV.
Learn more about the Platt Labs on the lab website.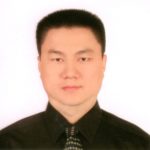 HENGYI RAO, PHD
Risk-taking and decision-making
Fatigue and sleep deprivation
Consumer neuroscience
more
Research Assistant Professor of Cognitive Neuroimaging in Neurology and Psychiatry (Perelman School of Medicine)
Research in my lab integrates multiple functional neuroimaging modalities and techniques (e.g., ASL perfusion fMRI, task-related BOLD fMRI, structural MRI, DTI, functional connectivity, EEG/ERP, PET, TDCS, and TMS) with behavioral and genetic methods to understand brain function and behavior. We are specifically interested in understanding mechanisms underlying human risk taking and decisions, why even healthy individuals differ so robustly in making decisions under same situations, and how brain status (e.g., sleep deprivation, fatigue, depression, addiction, aging, and neurodegenerative diseases) affects human decision and behavior.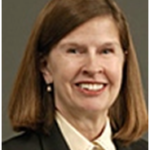 DIANA C. ROBERTSON, PHD
Decision-making
Business ethics
more
Samuel A. Blank Professor in Legal Studies, Department of Legal Studies and Business Ethics (The Wharton School)
My research interests focus on business ethics and decision-making. I am intrigued by the overarching question of how individuals decide (consciously or unconsciously) to act unethically in business organizations. My neuroimaging research has investigated differences in the brain as individuals recognize ethical issues that are distinct from business strategy issues. Recent research projects include differences in the brain structure of individuals who exhibit higher or lower stages of moral reasoning, as well as the relationship of emotion and reward to ethical or moral decision making. Neuroscience holds great promise for advancing empirical research in the field of business ethics.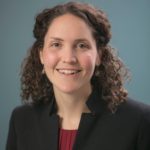 HEATHER SCHOFIELD, PHD
Decision-making
Cognitive function
more
Assistant Professor, Department of Medical Ethics and Health Policy (Perelman School of Medicine)
My research explores how correlates associated with living in poverty (e.g. malnutrition, poor and limited sleep, chronic pain) impact cognitive function and decision-making (as well as labor market outcomes). This research relies largely on "lab-in-the-field" randomized controlled trials.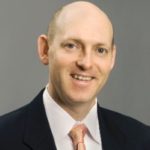 MAURICE SCHWEITZER, PHD
Emotions
Decision-making
Negotiations
more
Cecilia Yen Koo Professor, Professor of Operations and Information Management, Department of Operations, Information and Decisions (The Wharton School)
Maurice Schweitzer's research focuses on emotions, ethical decision making, and the negotiation process. He has published in management, psychology, and economics journals such as the Academy of Management Journal, the Journal of Applied Psychology, Management Science, Organizational Behavior and Human Decision Processes, the Journal of Personality and Social Psychology, Psychological Science, and the American Economic Review.
Maurice teaches Negotiations and Advanced Negotiations in Wharton's executive education, MBA, and undergraduate programs. He has won several teaching awards including Wharton's Whitney Award for distinguished teaching and Wharton's Hauck award for excellence in teaching. Maurice Schweitzer has won two best paper awards in the Conflict Management Division of the Academy of Management, and he has served as the program chair for both the International Association for Conflict Management and the Society for Judgment and Decision Making conferences. He served as an associate editor for Organizational Behavior and Human Decision Processes and Negotiation and Conflict Management Research. He is currently an associate editor at Management Science.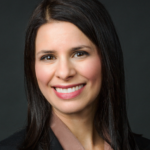 DEBORAH A. SMALL, PHD
Decision-making
Consumer behavior
Ethical behavior
more
Laura and John J. Pomerantz Professor of Marketing (The Wharton School); Professor, Department of Psychology (School of Arts & Sciences)
My research investigates how individuals make decisions and what their choices signal about their moral character. My primary substantive focus is on prosocial behavior, or actions involving self-sacrifice that improve the welfare of others. I have extensively studied "sympathy biases" or factors that distort giving decisions such that scarce resources are allocated toward victims and causes in a manner that fails to maximize social utility (e.g., concentrating resources on specific, identifiable victims).  I also examine how people judge the sincerity of motives for prosocial behavior in themselves and others and how these motive inferences influence judgment and decision making.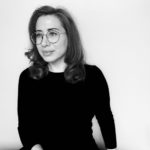 NINA STROHMINGER, PHD
Judgment and decision-making
Social Cognition
Emotion
Moral Cognition
more
Assistant Professor, Department of Legal Studies & Business Ethics (The Wharton School)
My research brings psychological insights to the burgeoning field of empirical business ethics. I have conducted research on a wide variety of topics, including judgment and decision making, moral cognition, identity and the self, emotions, and fashion.
LYLE UNGAR, PHD
Language, health, and personality
Human/machine decision making
Machine learning
more
Professor of Computer and Information Science (School of Engineering and Applied Science); Department of Bioengineering (School of Engineering and Applied Science); Genomics and Computational Biology (Perelman School of Medicine); Operations and Information Management (The Wharton School); Psychology (School of Arts & Sciences)
I develop and apply machine learning methods for (among other things) analyzing brain images (e.g. MRI), and understanding how variations in brain structure correlate with a variety of mental illnesses and degenerative brain diseases. This work includes correlating brain variations with genomic data and tests of cognitive function including language production.
106 Steinberg-Dietrich Hall
3620 Locust Walk
Philadelphia, PA 19104
Ph. 215.898.7766