Building Better Business through Brain Science
Connecting Brain Science and Business to Build a Better Society
Our Community
We are a community of faculty, undergraduates, graduate and professional students, and staff interested in connecting brain science and business.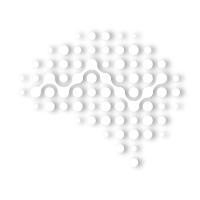 Wharton Led / Penn Wide
As a premier research business school, Wharton boasts an outstanding faculty, a thriving MBA program, a strong research PhD training program, and unequaled undergraduate program situated on a cohesive and compact campus in Philadelphia, a major east coast city that is riding a new wave of financial and cultural investment tied to the new urbanism movement. These assets are complemented by the University of Pennsylvania and all of its constituent Schools, including Arts & Sciences and the Perelman School of Medicine.

Connecting Wharton, Penn, alumni, business leaders, scientists, policy makers, and the public.
STUDENTS
Learning by Doing
Interested?  Get involved in research and take courses with world leaders and experts.
October 3 | 12:00 PM - 01:00 PM
Jon M Huntsman Hall
Philadelphia
November 3 | 08:00 AM - 05:30 PM
Jon M Huntsman Hall
Philadelphia
March 14 | 09:00 AM
Jon M. Huntsman Hall
Philadelphia
STAY CONNECTED
Join our community and get updates on events and available opportunities.
Come Visit Us!
Get your free Wharton Neuroscience Initiative pen*
Office Hours: Monday to Friday, 9 to 4:30 pm
106 Steinberg-Dietrich Hall
3620 Locust Walk
Philadelphia, PA 19104
Ph. 215-898-7766
*while supplies last
106 Steinberg-Dietrich Hall
3620 Locust Walk
Philadelphia, PA 19104
Ph. 215.898.7766