Our Vision: The Nexus of Business and Brain Science
Neuroscience has begun to uncover some of the fundamental mechanisms underlying decision making, innovation and insight, empathy and human connection, social awareness and the common good, how people use information to guide learning and exploration, and the experience and impact of online versus live interaction and pedagogy. New developments in neuroscience, as well as biometrics, genomics, proteomics, metabolomics, and the human microbiome, offer the opportunity for enhanced precision not only in marketing and finance, but also in the identification of talent, enhancement of performance, and advancing human potential.
We believe these new areas of exploration can be translated to improve business, drive new discoveries and applications, and enhance the education of future leaders at the nexus of business and brain science.
EDUCATE
Develop future leaders at the nexus of business and brain science
LEAD
Drive new discoveries
Create novel applications
Recruit the best talent to become the top program in the world
CONNECT
Communicate and engage
Build a community that links Wharton, Penn, alumni, business leaders, scientists, policy makers, and the public
PARTNER AND ADVISE
Incubate innovative research through industry and government investment
Connect experts in business and academia
Provide authoritative guidance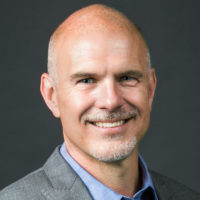 Michael Platt, PhD
Director
James S. Riepe University Professor of Marketing, Neuroscience, and Psychology
Dr. Platt's research focuses on the brain's decision-making processes. As a Penn Integrates Knowledge (PIK) Professor, he has appointments in the Department of Neuroscience in the Perelman School of Medicine, the Department of Psychology in the School of Arts and Sciences, and the Department of Marketing in the Wharton School. Platt has served as Professor of Neurobiology, Director of the Duke Institute for Brain Sciences and Director of the Center for Cognitive Neuroscience at Duke University. He has also served as the President of the Society for Neuroeconomics.  He has been recognized in the New York Times, the Washington post, the Wall Street Journal, National Public Radio, ABC, BBC and PBS.
Email: mplatt@wharton.upenn.edu
Lab website: http://plattlabs.rocks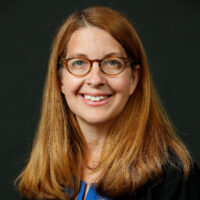 Elizabeth Johnson, PhD
Executive Director & Senior Fellow
Elizabeth (Zab) Johnson is the executive director and senior fellow of the Wharton Neuroscience Initiative. Her research focuses on vision and visual behavior, spanning physiological approaches in the retina and early visual cortex to using eye tracking to investigate how human observers look, how these processes unfold over time and with experience, and the role of visually-guided social cognition and decision-making. As an expert on color vision, she has collaborated with Lenovo to develop computer and tablet screens with features that provide a more personalized color experience. Before coming to Penn in 2016, she was at Duke University, where she was on the faculty in the Neurobiology Department and served as the Associate Director of the Duke Institute for Brain Sciences. Zab has a long-time interest in how our perception of visual art informs how we see.
Email: zabj@wharton.upenn.edu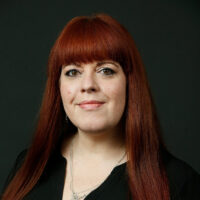 Schotland McQuade



Program Coordinator
Schotland McQuade brings a strong, multi-decade background in the service industry and event coordination to the role of Program Coordinator and special assistant to the director of the Wharton Neuroscience Initiative. She leverages this extensive management, organization, and communication experience in providing overall management and implementation of the Initiative's programs and events, including seminars, lectures, workshops, conferences, and coordination of the Initiative's educational programs. She also maintains WiN's website, manages virtual events, program promotions and the Initiative's social media presence.
Email: smcquade@wharton.upenn.edu
106 Steinberg-Dietrich Hall
3620 Locust Walk
Philadelphia, PA 19104
Ph. 215.898.7766