Wharton Neuroscience Initiative
Student Society (WiNSS)
Wharton Neuroscience Initiative Student Society
The Wharton Neuroscience Initiative Student Society (WiNSS) is a student group within the Wharton Neuroscience Initiative. Student members are undergraduates, MBA students, professional and graduate students across all disciplines within Penn's campus. The common thread is an interest in the intersection of brain science and business.
WiNSS holds monthly meetings, hosts luncheons with companies, shares job opportunities, encourages involvement in research, and facilitates learning about how neuroscience and business can be connected. WiNSS also advocates for academic initiatives at the university level, such as creating a minor or a concentration in Wharton and establishing an internship program.
Join WiNSS below to receive emails about upcoming WiNSS events on campus.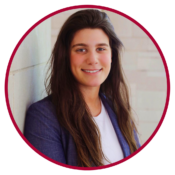 Eva Schottenstein
WiNSS President
more
Eva is a senior in the College of Arts and Sciences, majoring in English and minoring in Biological Basis of Behavior/Psychoanalytic Studies. Eva began her affiliation with the Wharton Neuroscience Initiative as the Community Spotlight Writer, later serving on the board as the Communications and Outreach Chair. As she moves into her new leadership position as President, Eva is excited to work with the rest of the WiNSS board and faculty to build on the initiative's strong foundation, while continuing to adapt to the new and constantly changing climate. In the coming school year, Eva is looking forward to expanding her education, specifically related to neuroscience and business.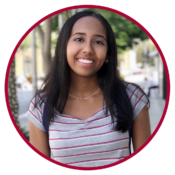 Tiffany Paul
WiNSS Vice President
more
Tiffany is a senior studying Business Analytics, Management, and Computational Biology through the LSM Program. She is passionate about mental health and the implications of neurotechnology in modern healthcare innovation. Previously, Tiffany has served as an Event Director for WiNSS. In her free time, she enjoys cycling, listening to podcasts, and sewing.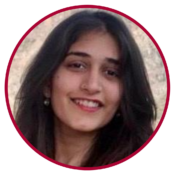 Tanya Syngle
WiNSS External Communications Coordinator
more
Tanya is a junior in Wharton, concentrating in Healthcare Management and Business Analytics. She is fascinated by the potential that neuroscience holds to transform the business world be it in design, marketing or quantitive decision making. She is excited to connect the Penn community with wonderful organizations and opportunities outside the Penn bubble. In her free time, Tanya loves to read books, go for walks and swim.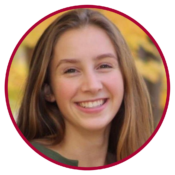 Eliza Sandler
WiNSS Academic Program and Research Coordinator
more
Eliza is a junior in the College of Arts and Sciences majoring in Cognitive Science and minoring in Hispanic Studies. She is fascinated by the intersection between neuroscience and business and is excited about the opportunity to explore these interests in greater depth. Outside of the Wharton Neuroscience Initiative Student Society, Eliza is actively involved with UnEarthed Penn Magazine and Club Lacrosse.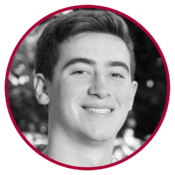 Nicholas Cohen
WiNSS BrainBiz Lunch Coordinator
more
Nicholas is a Junior at the University of Pennsylvania, studying Cognitive Neuroscience and Computer Science. He is passionate about the intersection of healthcare and technology and the ways in which Artificial Intelligence will affect the business world.  In his role on the WiNSS board, he hopes to foster interdisciplinary research and discourse on campus through engaging experiences which encompass undergraduates, graduate students, and faculty. In his free time, Nicholas enjoys watching and playing sports, playing board games with friends, and creating websites.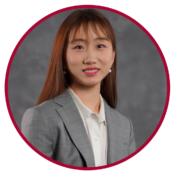 Feiyi Wang
WiNSS Scholars Program Coordinator
more
Feiyi Wang is a junior majoring in Psychology and minoring in Statistics. Feiyi is super excited about doing research and loves to learn about people. She has worked on eye-tracking and fMRI projects exploring neural basis of memory biases and numerical cognition. Currently, she is examining counterfactual thinking and choice modeling in the Computational Behavioral Science Lab. Feiyi is also a meditation practitioner and a frisbee player. As a 2019 WiNSS scholar, Feiyi looks forward to bringing new scholars a valuable experience at a challenging time.
WiNSS Scholars Program Articles
WiNSS Scholars Articles are written by students at the University of Pennsylvania that are members of the Wharton Neuroscience Initiative Student Society (WiNSS). The aim of these articles is to break down specific topics of interest that bring neuroscience and business challenges together. These allow WiNSS students to engage with other academics, the general public, and the business community to help increase awareness and interest in neuroscience applications for business.
Past Events:
BrainBiz Luncheons
Neuroflow
Aiir
DARPA
Halo
Breakout Labs
Communication Neuroscience Lab
CTRL-labs
Vanguard
HCD Research
Neurology VR Lab
Sana Health
Irrational Labs
humm
The Coca Cola Company
106 Steinberg-Dietrich Hall
3620 Locust Walk
Philadelphia, PA 19104
Ph. 215.898.7766